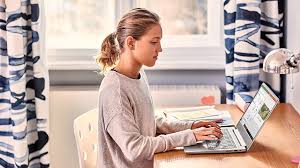 Applications for Financial Awards are submitted to the school by the due date. 
Incomplete or late applications will not be considered under any circumstances.
PLEASE NOTE THAT SCHOLARSHIPS WILL BE ADDED THROUGHOUT THE YEAR IF DONORS COME FORWARD. IF YOU START EARLY, ALWAYS REPRINT THE CHECKLIST ONE LAST TIME BEFORE SUBMITTING TO MAKE SURE YOU DON'T MISS ANY LAST MINUTE ADDITIONS!
Please watch the following video on how to prepare and submit your 2021 Financial Awards applications!
Please click these links for more information:
Financial Awards – Group 1 - Due February 11, 2021
Winners are selected by a committee of teachers, counselors and administrators at the school level.
 
Financial Awards – Group 2  - Due February 25, 2021
Winners are selected by the sponsoring individuals or organizations. 
Please Note: The Financial Awards program is open to Chilliwack SD students who are permanent residents or landed immigrants. International students or students attending our schools whose parents are here on a work visa are not eligible for the majority of these awards. The exception to this rule is the SSS International Graduation Scholarship. Please note that the Chilliwack Foundation Awards also require the recipient to reside within the boundaries of the Chilliwack School District.