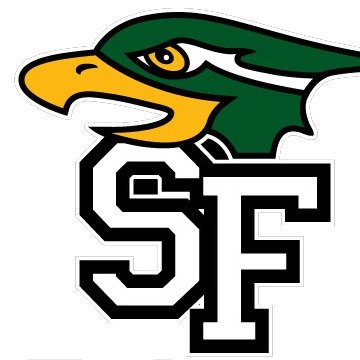 Welcome to Falcon Athletics for 2022-23
We are very excited to return to competitive athletics this year at Sardis Secondary! We fully expect to run a full slate of athletic teams in the Fall, Winter and Spring seasons.
One of the best ways to get connected to your school is to get involved! Athletics is a great way to be involved in your school! 
Permission forms and registration for sports teams will be done online this year through your Student Quickpay account at https://www.studentquickpay.com/sd33/.   Please log in to your account and select Athletics Permission Forms at the bottom of the screen and select the appropriate sport. Payment is due at the time of registration. If you need help with information on athletic fee waivers, please contact sss_finance@sd33.bc.ca or the Athletic Directors sss_athletics@sd33.bc.ca.
Please watch this page, our Instagram page (@sardisfalcons) and the athletic hallway whiteboard (outside the main gym doors between the washrooms) for try-out dates and times. For some teams, they will only be practice announcements, as try-outs are not necessary. This page also many not be regularly updated, so students should listen to the daily school announcements as well.
Please also check the Athletics Calendar, located on the main page of the school website www.sss.sd33.bc.ca/athletics-calendars 
Please challenge your athletic fears and represent your school and play with your friends while you have the opportunity! See you on the field, or the court, or the pool!
Kyle Graves & Dave Shepherd
Sardis Athletic Directors
Athletics 2022-2023
Fall Teams - 2022/23
Girls Field Hockey – Head Coach Michelle Savich - Staff Sponsor- Joe Massie & Lori Christensen 
Swim Team – Head Coaches Mr. Sandberg and Mr. Shepherd, Assistant Coach - Mr. Hewitt

Sr. Girls Volleyball – Head Coach - Shane Hennessey - Teacher Sponsor - Mr. Massie 
Boys Volleyball – Head Coach Keith O'Clair - Assistant Coach: Mr. Hagerman 
Jr. Girls Volleyball – Head Coach - Shane Hennessy - Staff Sponsor Mrs. Moore.
 
Cross Country – Head Coaches - Mr. Hipwell, Mr. Gambell and Mr. Lewis

Football – Head Coach - Sukh Parmar, Assistant Coaches - Mike Picken, Sean Douglas, Suresh Parray, Derrick Gibson, Colten Derouin, Shane Claridge, Ben Thomas. Trainer is Sandra Peterson. Web-site - Kim Douglas

Sr. Boys Soccer – Head Coach is Mr. Calver, Assistant Coach - Mr. Tagle
Jr. Boys Soccer - Coach - Katie Diaz
Special thanks to Mr. Shepherd and Mr. Graves for volunteer overseeing of distribution of all uniforms.
Please take the time to thank these coaches for shouldering these volunteer responsibilities during a very busy start-up to the year.
Winter Season Teams
1. Senior Girls Basketball - Head Coach - Mr. Lightle; Assistant Coaches - Mrs. Conkin, Mr. Allanson
2. Junior Girls Basketball - Coaches - Mrs. Riley, Ms. Parkes
3. Senior Boys Basketball - Head Coach - Mr. Graves
4. Junior Boys Basketball - Coaches - Mr. Hari, Mr. Thomas; Staff Sponsors - Ms. Christenson, Ms. Ellert
5. Field Lacrosse - Head Coaches - Mr. Heisler, Mr. Grenier; Assistant Coaches - Mr. Crooks, Mr. Kojima
6. Curling - Mrs. Neid; Assistant Coach - Mrs. Deputan
Interesting article in the Vancouver Sun --  Kids learn from ad­ver­sity, top coaches say